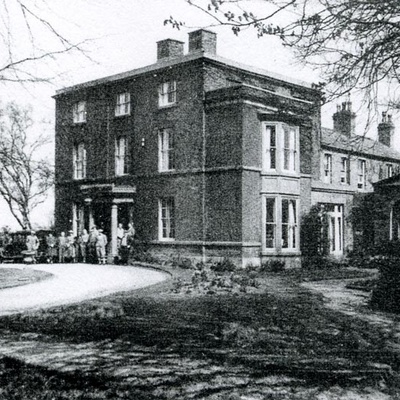 In 1924 the club first opened its doors, with nine holes, 149 men, 108 ladies and 20 juniors. The original 96 acres bought for £55 in 1919 was soon expanded by 12 acres to create a full 18 hole course, and 'The Field House' was purchased for a clubhouse.
Designed in the main by Mr J Coburn, who trained under Tom Morris at St. Andrews, the course gained early accolades. The Walsall Observer of the time said: "From a sporting point of view the short (175yd) 6th hole would take some beating." It is still a daunting hole today.
In April 1925 Major R W Downs achieved the first hole-in-one, on the then 135yd 4th - the present day 13th - and in 1937 H A (Peter) Squire was the first member to break 70; the course record has since fallen to 63. Peter's connection with Bloxwich Golf Club dates back to 1929, when he was nominated as a reserve for the England Boys International Team.
During the war years trenches were dug across the course to defend against gliders and paratroopers, with squaddies inhabiting tents on the 10th hole and officers taking advantage of the clubhouse. All were made Honorary Members for the duration.
In 1988 the members took ownership of the club with a payment of £90,000 to create Bloxwich Golf Club (1988) Ltd.
The biggest single development that the club has undertaken since 1988 is the new locker rooms, built in 1999, providing first class changing accommodation for members and guests. At the same time the Professional's shop as it exists today was constructed, providing a starting point for visitors to the club.
In 2011 with very little disturbance to members and visitors, the course was reconfigured in such a way that inner and outer loops of 9 holes, each starting at the clubhouse, were created whereby the 18th hole is now located in front of the clubhouse. The hole itself, a 455 yard uphill and usually into the prevailing wind par 4, from the White tees, provides a fitting challenge as the final hole to a testing parkland course.